Everyone dreams of having beautiful, flawless, skin and hair. There are so many products and treatments that can help you achieve this dream. But majority cannot afford to spend their salary on these products and services, as they can be quite expensive. Therefore here are a few beauty tricks that can be done at home without having to spend your entire salary.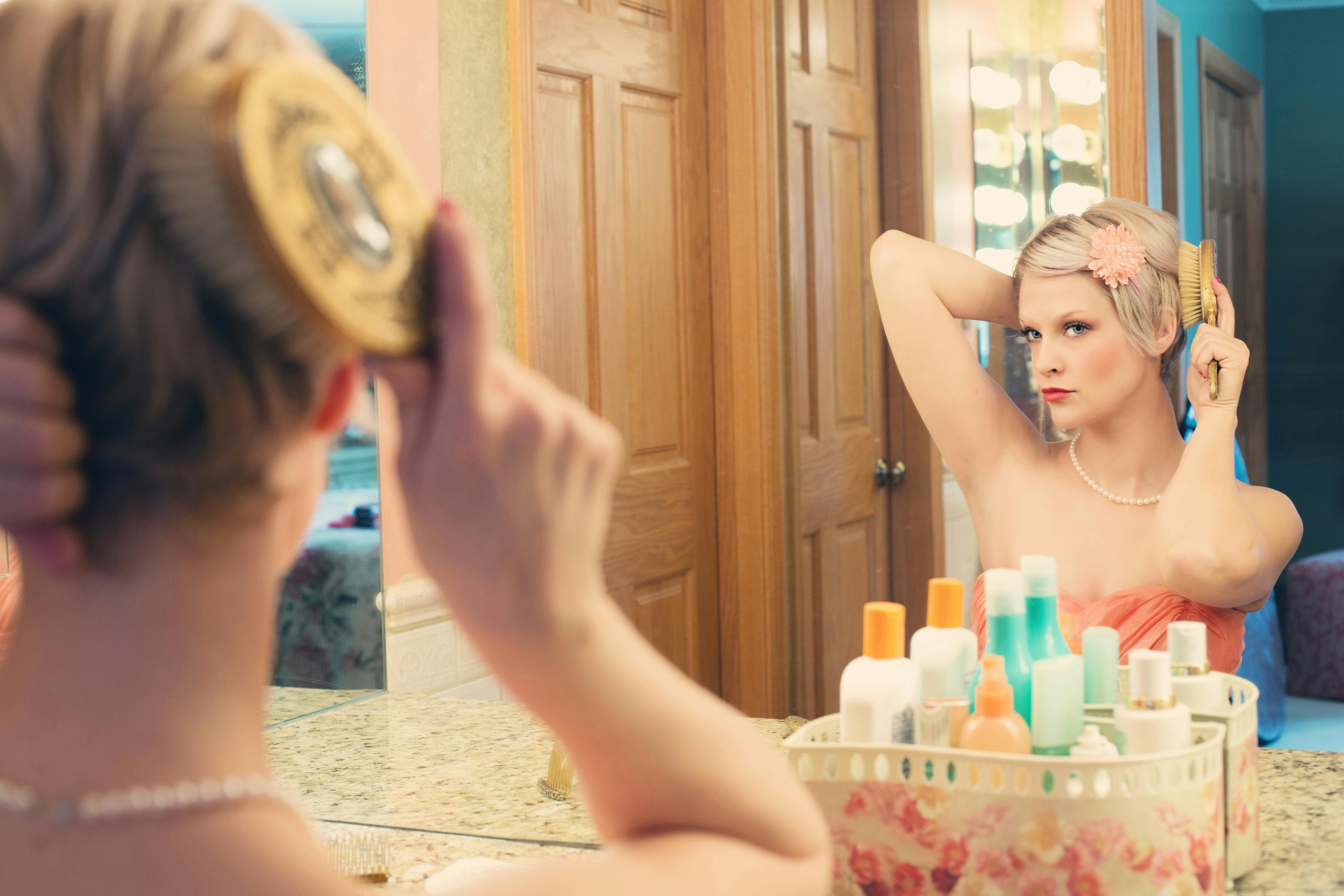 Image Source- Pexels
Hair Treatment
We all want shiny, strong, beautiful hair. We run to the hair salon, because that's where the professionals are, and where our hair gets the best quality treatment. But you'd be happy to know that you can get the same treatment at home without having to spend any money. Banana and egg hair treatment is a popular method people use at home. All you have to do is mix one egg and a mashed banana together which will create a paste, and then apply the paste to your hair. Wash your hair and apply your usual shampoo and condition after leaving the paste on for about 10 to 20 minutes. Making your hair extra shiny!
Deep Conditioning
Having thick bushy hair can be a nuisance, deep conditioning your hair is your method out, and this is one of the main hair treatments provided at salons. If you want super soft hair but can't afford it, here's a cheap method you can do at home, to achieve the same result as deep conditioning. All you have to do is simply massage your scalp with coconut oil and leave it on for a few hours then wash your hair with the usual products you use. But remember conditioner might not be necessary this time.
Bronze Skin
Many who do not want to go lay on the beach during summer but also want that glowing, perfect skin, usually go to salons to get the help of tanning beds or tanning booths. But luckily for us,self tanning has been invented and introduced into the beauty market, making it an ease to achieve that glowing bronze skin, at home without having to spend your entire salary.
Body Scrub
One of the best things about a spa, are the amazing body scrubs. But for those who cannot afford it, there is a home remedy for it. The homemade body scrub only requires a mixture of olive oil and sea-salt, which helps get rid of dead skin cells making your body soft and smooth. Your elbow and knees are the roughest areas in your body, to make them smooth make sure you cut an orange in half and rub it. Giving you the same result that body scrubs at any spa will provide you with.
The tricks and tips above will help you treat yourself without having to spend your money or leave your home, but if you want to be pampered, take the chance and once in a while let loose and give yourself a good hair and spa day. Pampering yourself and getting someone to pamper you is not quite the same thing though the latter is efficient and cost cutting.